Project Description
The KOLEGEA project develops a Web2.0-based system to facilitate knowledge exchange in networks of physicians integrating state-of-the-art knowledge visualisation with social media and mobile computing (tablets, smartphones, smart pens). KOLEGEA aims to support physicians in specialty training for general practitioners (GPs): Not being organized in coherent vocational training programs, they are often confronted with highly restricted access to occupational knowledge exchange and collaborative learning. KOLEGEA consists of a case study and medical guidelines based training concept supported by a community sharing and knowledge building Web2.0 platform, which facilitates collaborative learning with peers.
In the 1-year follow-up project KOLEGEA++, which started in July 2015, we are developing incentive models for GPs in training using gamification and reputation elements to further motivate user activity.
Project Website KOLEGEA++
 KOLEGEA ++ press publication
Selected Publications
Novak et al. (2013): Entwicklung mobiler Anwendungen für nutzergeneriertes Wissen in der ärztlichen Weiterbildung.
Böckle et al. (2013): Collaborative Visual Annotations For Knowledge Exchange in Practical Medical Training.
Novak et al. (2012): Mobile Anwendungen für Medizin und Gesundheit.
Project Partners
Funding organizations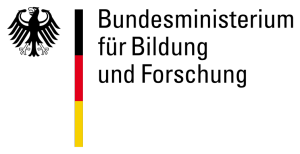 KOLEGEA is 36-month Collaborative Project funded by the German Federal Ministry of Education and Research and the European Social Fund (ESF), BMBF Grant agreement no.: 01PF08029B.
Project Context
Project duration: 2011 – 2014